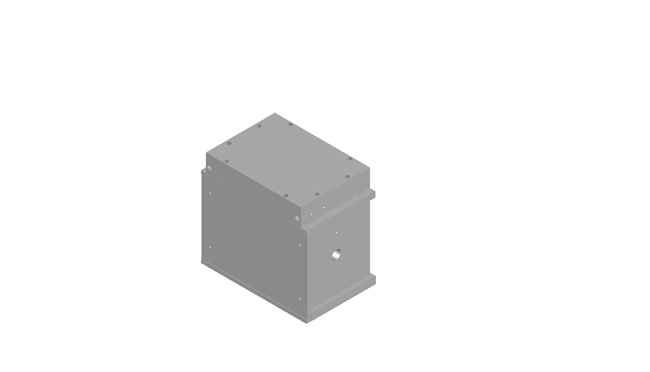 Fig 3: Exploded view of the box, scroll to the end to see labelled components

Upon entering the box, lasers are reflected by the excitation dichroic DM1 into the objective and sample. The objective can be moved through z by a nanostage, and the sample can be positioned in xy if necessary (allowing for potential applications in confocal scanning techniques). Emitted light from the sample then passes back through the objective and is permitted through DM1, and onto a hard mirror M3. Lens L4 then focuses emitted light through a pinhole P1 to remove out of focus light before reaching a second lens L5. L4 can be adjusted in xy, P1 has full adjustment in xyz and L5 is static.
Emission Pathway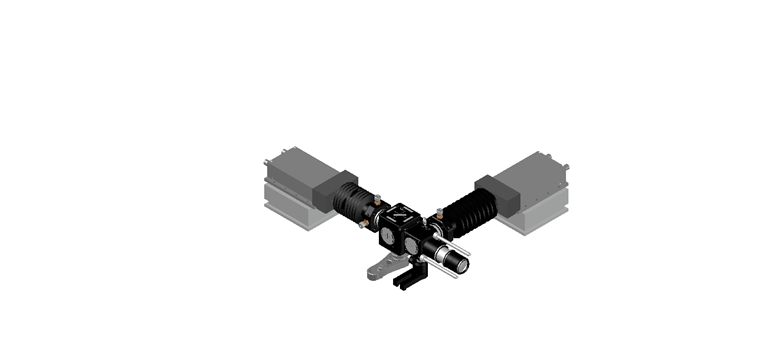 Fig 4: Exploded view of the emission path, scroll to the end to see labelled components

The first dichroic mirror in the emission pathway, DM2, reflects light below 640 nm, sending donor emission into the path to APD0 whilst permitting acceptor photons through to APD1. In both cases a band-pass filter (F1, F2) is used to clean up laser bleed-through and Raman scatter from the emission, and a lens (L6, L7) is used to focus the beam onto the APD.
Wavelength Dependent Components
These are the wavelength dependent components used in the original smfBox, if you would prefer to excite with / detect a different set of wavelengths then that should be possible, but you will need to change these. Note that whilst the 515 laser cannot excite common green fluorophores as efficiently as a 532, it can be more easily digitally modulated without the use of an AOM, and can also excite fluorophores in the 488 range allowing for a wide choice of labelling.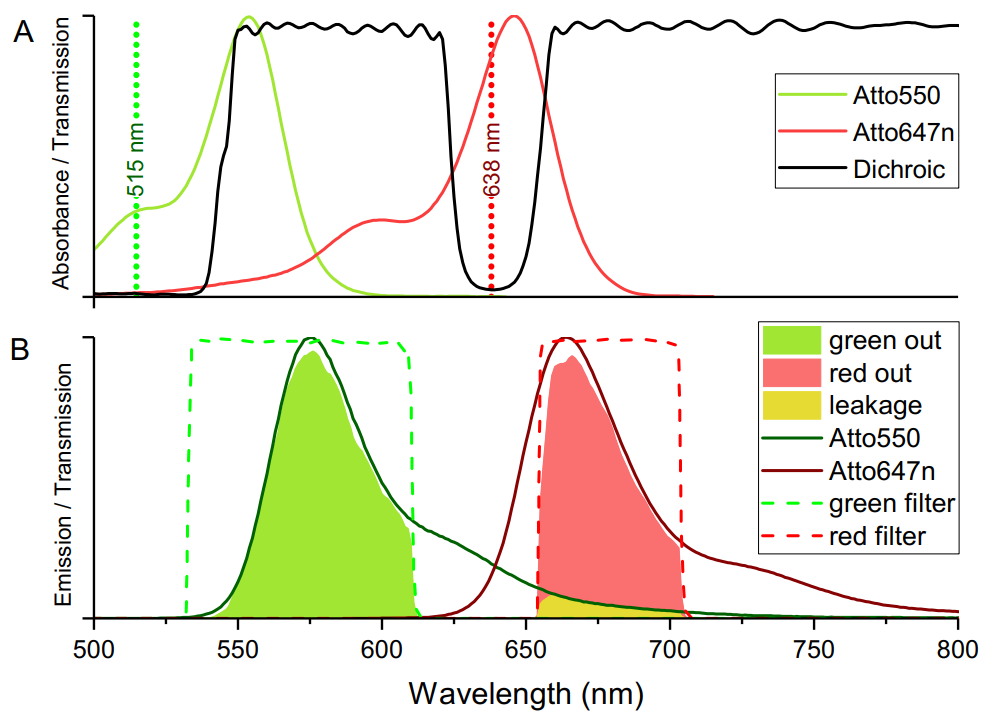 On casual inspection of the above graph it may appear that greater signal from the donor could be acquired with a longer wavelength bandpass filter. It is worth noting that whilst this is true, it would also permit emission of the raman scatter from the 515 laser, so the bandpass filter used was selected specifically to remove this scatter and lower background.